Nanogen Aktiv & Nanogen Aktigel
Nanogen Aktiv is a Bio-Cellulose nano-structured membrane made from organic polysaccharide nano-fibre (2 nanometers in length). Its membrane fibre reach into the wound bed, mimic collagen / extra cellular matrix.

The Bio Active Ingredient (Derive From Plant Stem Cells) are bacteriostatic and it enable enzymes, nutrient & vitamin deposit to facilitates epithelial cell migration.

Nanogen Aktiv regenerate senescent cells, attracts the body's own stem cells which then regenerate to help macrophage and keratinocyte development, increases macrophage and fibroblast production in a wound.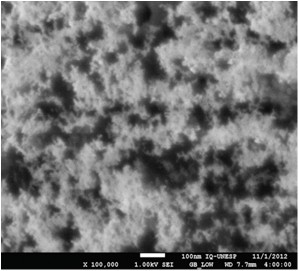 Creates an ECM to facilitate epithelial cell migration Bio-cellulose Nano-structured Membrane Fibers (2nm Each)
Nanogen Aktigel
derives from same bio active ingredient (plant stem cells) with 40% membrane nano-structured fibre, suspended in a gel for quick absorption into the wound bed.
It is a bacteriostatic gel with enzyme that can be used to control infection & speed up slough tissue debridement. The bio active ingredient work well in creating the optimal environment for healing, including non-healing wounds.
Comes in bottle of 15ml and 90ml gel solutions
49 days later with Aktigel & absorbent dressings
5 months' pressure injury wound / bed sore presented with slough and infection.